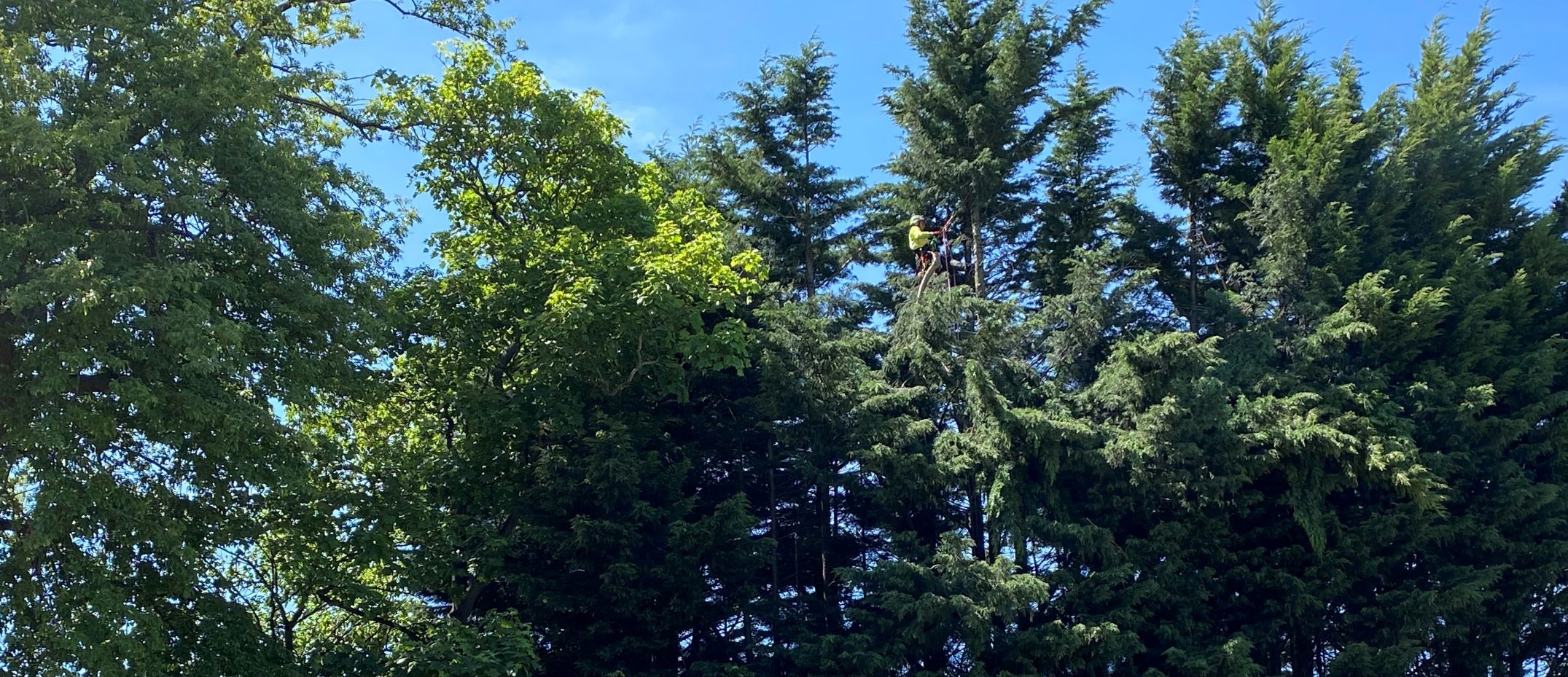 bts Group Ltd, a leading arboriculture firm in the utilities sector, is now working with SP Energy Networks (SPEN) on Wirral.
As of May, bts has been tree cutting and managing vegetation around power lines for distribution network operator (DNO) SPEN on Wirral, a region in northwest England.
Jon Pearson, bts senior contract manager, will lead a team of specialist tree cutters.
New venture in uncertain times
SPEN and bts embarked on the new contract as the UK began to loosen Covid-19 restrictions, with work starting at the end of May.
Work started at full pace (and within the government guidelines on social distancing), with teams braving gale force winds to help keep power flowing.
bts will perform planned maintenance work as well as dealing with urgent, reactive jobs.
"This will prove difficult in the current national crisis," said Hal McCallum, managing director of bts, "but not insurmountable."
Wirral borders regions already covered by bts, easing logistical challenges like staff migration.
Why bts?
bts's bid for the contract was successful for several reasons. First, reputation – the company has delivered excellent work for DNOs over many years. Throughout, bts has proved its commitment to safety: reporting and thoroughly investigating all incidents; and engaging staff through regular training and toolbox talks.
bts was able to prove a good understanding of SPEN's needs as a wide-ranging, innovative DNO. The arboriculture firm's performance through SPEN's thorough vetting process showed knowledge of the task at hand and confirmed compatible work ethics.
'A long time coming'
SPEN and bts have never worked together before, so this deal is particularly significant.
Hal McCallum said: "This has been a long time coming! We are very excited and feel we can fulfil all requirements as tendered. A new client is always good for a company and we welcome SPEN as ours."
Notes for editors
For more information, contact Francine Carrel (bts content manager): francine.carrel@btsgroupuk.com / 07584 311422
About bts Group Ltd.
bts provides specialist vegetation management for utility companies across the UK. Its arborists are trained to manage growth and deal with problem trees around low- and high-voltage power lines. The firm works with clients such as Western Power Distribution and UK Power Networks.
It also has a commercial arm, working with public and private clients in areas like property development and infrastructure construction.
bts was founded in 1993 by Halley McCallum, who heads the firm today as managing director. It became part of RSK Group in 2018.
About SP Energy Networks (SPEN)
SPEN is a Distribution and Transmission Network Operator with 3.52million customers, 40,000km of overhead lines and 65,000km of underground cables.
The DNO keeps energy flowing in areas through Central and Southern Scotland, North Wales, Merseyside, Cheshire, and North Shropshire.