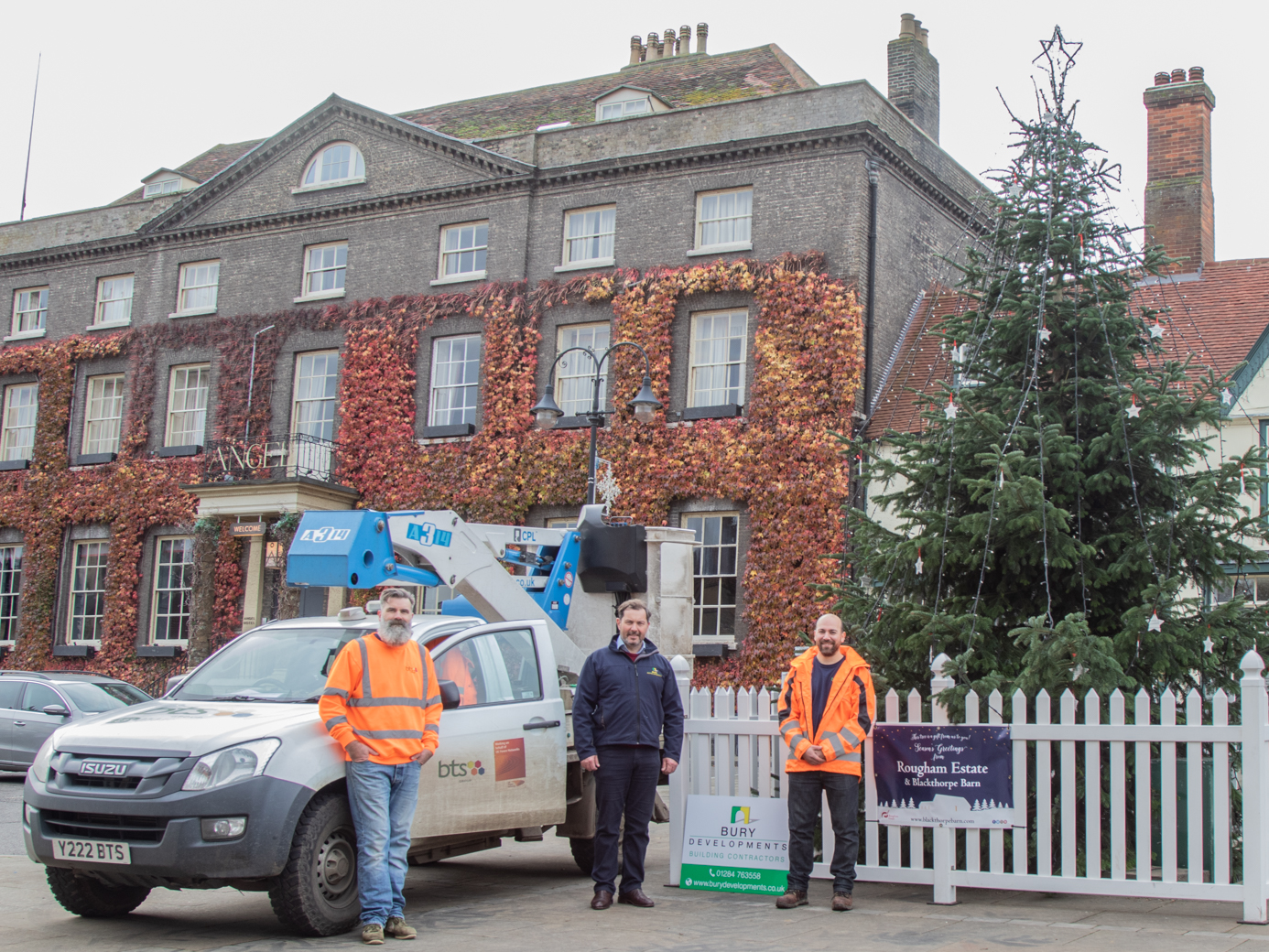 (Left: Jason Webb; Centre: Bury Developments' Austin Cornish; Right: Clive Collins)
bts Group Ltd cutters, working with local building contractors Bury Developments, helped spread some festive cheer this month by hanging goodwill stars on Christmas trees in Bury St Edmunds.
bts arborists Clive Collins and Jason Webb took a mobile elevated work platform (MEWP) to Angel Hill and the Bury St Edmunds marketplace, decorating the trees with stars bearing children's memories of goodwill gestures.
Pupils from local primary schools – Guildhall Feoffment, St Edmunds Catholic and Tollgate – came up with positive gestures during the first lockdown. These were written on wooden stars, with the help of art group The Crafty Foxes, and hung on 16 Nov – a few days before the tree was illuminated on 22 Nov (St Edmunds Day). See more in the Ipswich Star and in Suffolk News.
Jason Webb's been with bts for about 20 years, working on plenty of community-minded jobs. "We did something similar for Needham Market for years," he recalls, "but I think this is the first time we've done Bury's trees."
Tree trouble
Luckily, the trees were decorated some time after an unfortunate accident took out one of the spruces.
Angel Hill's original 2020 Christmas tree went up on 10 Nov… and was brought crashing down by a Toyota the same day. Undeterred, though presumably a bit miffed, the local authority replaced the tree in good time, as the original donors – Rougham Estate – kindly found another suited to the prime location.