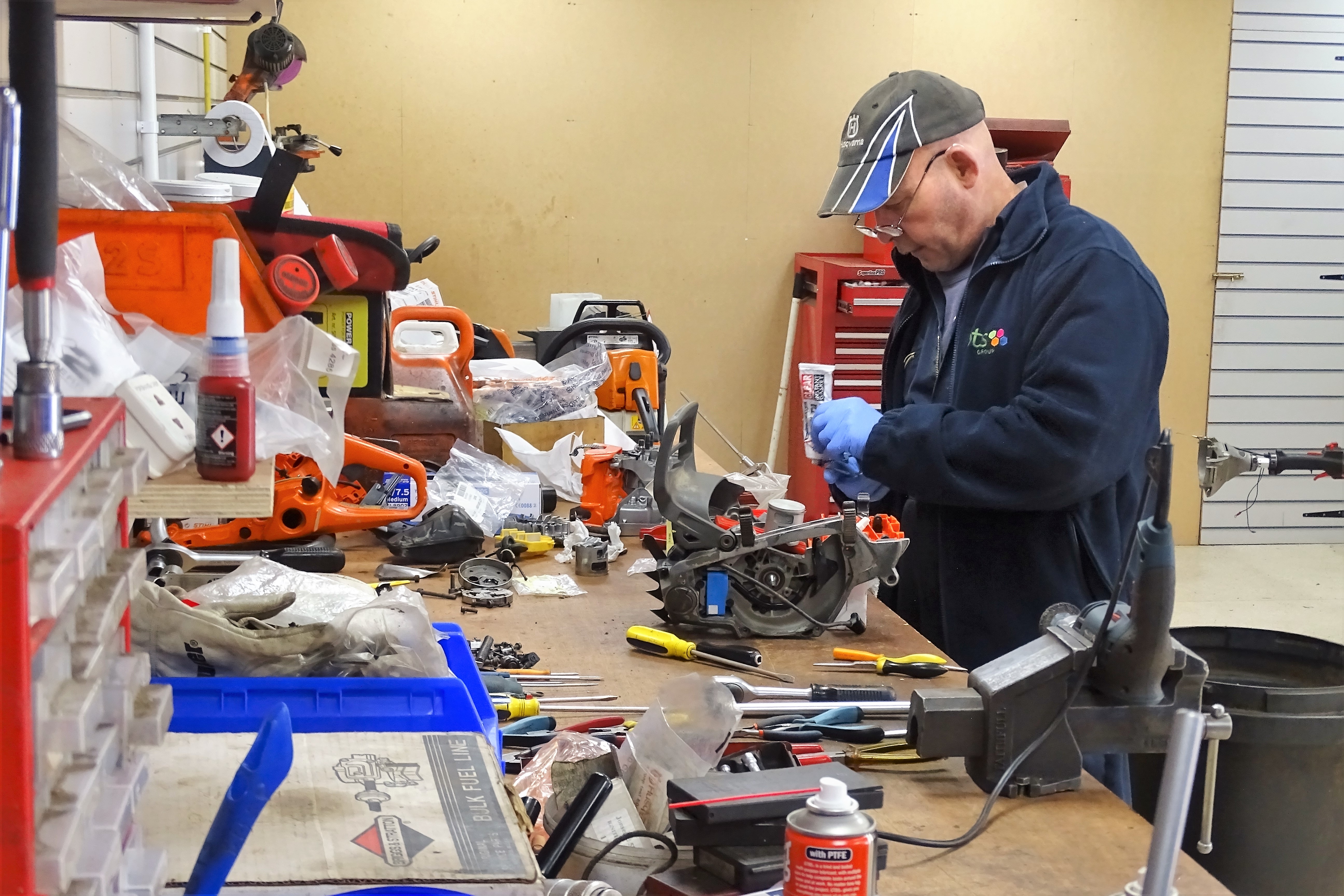 Trev's back in his workshop, which means bts Service is back in business after lockdown.
Trevor Swayne runs bts Service, based at the Lion Barn, Maitland Rd. He's been repairing chainsaws since 1987 and is well known as a local expert. Arborists come to the Needham Market workshop from all over East Anglia.
Chainsaw, strimmer and brush cutter repairs and maintenance are ongoing at the arb firm. bts Service's one-man staff and spacious workshop meant it could reopen in good time. In fact, Trevor's been working for a few weeks. "I couldn't wait to get back," he says, "I'm not one for sitting around."
Many tree surgeons are key workers, which meant they kept going through the Covid-19 lockdown. That meant a backlog of repairs and maintenance for Trev to deal with – tree surgeons, gardeners, and horticulturalists of all varieties made appointments as soon as they could.
Things are almost back to normal at bts Service now. Social distancing applies and the shop is limited to one customer at a time. Ring ahead on 01449 721983.
You can also email btsservice@btsgroupuk.com and find bts Service at:
The Lion Barn,
Maitland Road,
Needham Market,
Ipswich
IP6 8NZ